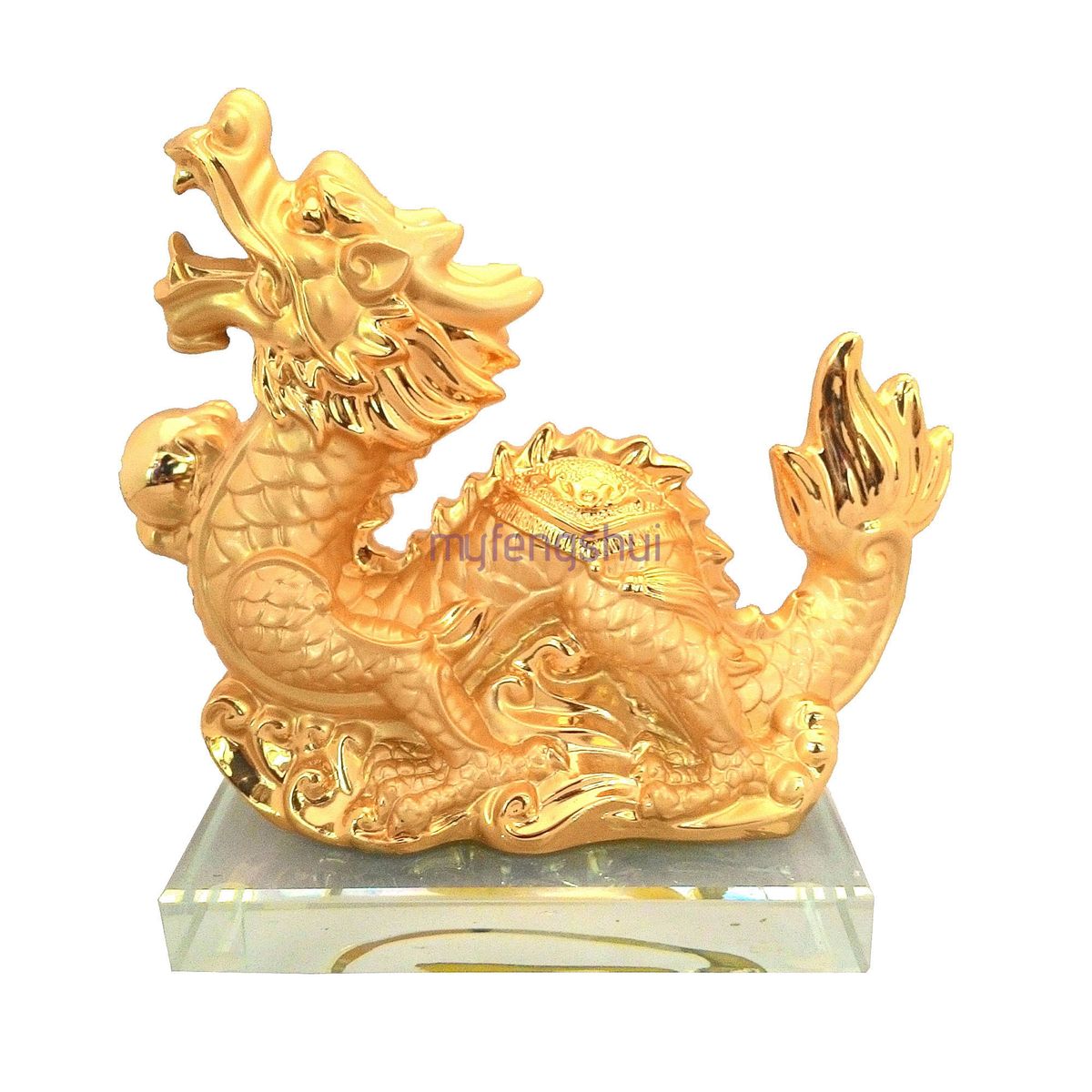 The Dragon, long revered for its supernatural power and strength, is one of the most important and powerful symbol in Feng Shui.
It represents the ultimate 'Yang' symbol, male vigor, courage and bravery. In Chinese culture and Feng Shui, the dragon is the most auspicious and magnanimous, mightiest and most sacred of all creatures and must be treated with great respect.
The Dragon is said to create the precious cosmic Chi or known as the 'Sheng Chi' which brings good fortunes into our homes and workplaces, making it an all-rounder bringer of prosperity, good career luck and success.
It is a powerful cure and enhancer for business luck, bestows foresight and wisdom to the elderly, brings honor to the family, protects the wearer and paves the way for more accolades in coming years. Through generations, it has become the ultimate symbol of power, abundance, good luck and honor.